Welcome to Above All Equipment – Your Trusted Source for Construction Equipment
Are you in the market for high-quality construction equipment? Look no further! At Above All Equipment, we specialize in buying and selling new, used, and reconditioned construction machinery to meet all your project needs.
WHY CHOOSE
ABOVE ALL EQUIPMENT?


Extensive Inventory
Explore our vast inventory of construction equipment, including scissor lifts, boom lifts, telehandlers, excavators, skid steers, wheel loaders, and more. We offer a wide selection of brands and models, ensuring you find the right machinery for your specific requirements. Brands like Caterpillar Case Genie JLG John Deere Skyjack and more.
Competitive Prices
Our commitment to providing cost-effective solutions sets us apart. We offer competitive prices for both buyers and sellers, making equipment acquisition and disposal hassle-free.

Quality Assurance
With our rigorous inspection and reconditioning processes, you can trust that every piece of equipment we sell is in optimal condition, ready to perform reliably on your job site.

Nationwide Delivery
Our knowledgeable team is here to assist you throughout the buying or selling process. Whether you need advice on equipment selection or help with marketing your machinery, we're here to support you.
Looking to buy or sell construction equipment? Above All Equipment offers a range of services tailored to your needs
• Buy Equipment: Browse our extensive catalog of new, used, and reconditioned machinery. Find the right equipment to enhance your construction projects.
• Sell Equipment: Streamline the selling process with our expertise. We'll help you market your equipment to reach a broader audience of potential buyers.
• Reconditioning Services: Trust our skilled technicians to restore and upgrade your equipment, increasing its value and reliability.
• Appraisal Services: Get an accurate assessment of your equipment's worth with our professional appraisal services.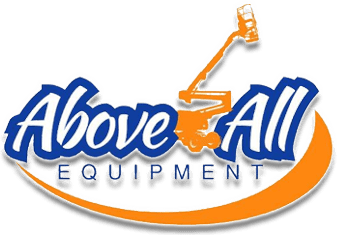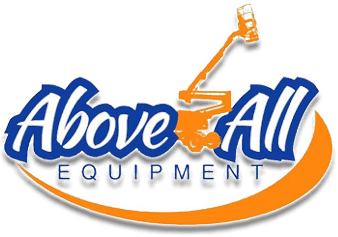 At Above All Equipment, we take pride in our extensive selection of construction equipment, including offerings from renowned brands like Caterpillar, Genie, JLG, JCB, Skyjack, SkyTrak, and more. Whether you are in the market for new, used, or reconditioned machinery, we have you covered.
Our commitment to excellence ensures that each piece of equipment we offer is of the highest quality, providing reliability and performance to enhance the efficiency of your construction projects. Explore our comprehensive inventory to discover the perfect solution for your specific needs.
Choose Above All Equipment as your trusted partner in acquiring construction machinery that meets and exceeds industry standards. Elevate your projects with our top-of-the-line aerial equipment.