2009 Skytrak 10054 Telehandler
The SkyTrak 10054 is a powerful telehandler designed for material handling and lifting applications. Known for its robust construction, this model typically boasts a lifting capacity exceeding 10,000 lbs and a maximum lift height of around 54 feet. With advanced hydraulic systems, stabilizers for enhanced stability, and versatile attachments, the SkyTrak 10054 provides reliable performance on various terrains. Its operator-friendly cab ensures comfort and control, making it a popular choice for construction and industrial tasks requiring precision and reach
Description
2009 Skytrak 10054 Telehandler for Sale
2009 Skytrak 10054 Telehandler
10k / 54′ Boom /
2 in stock 3300 + 3700 hours
San Antonio, TX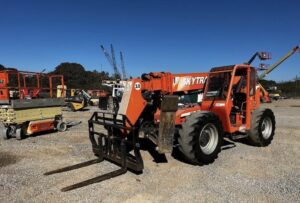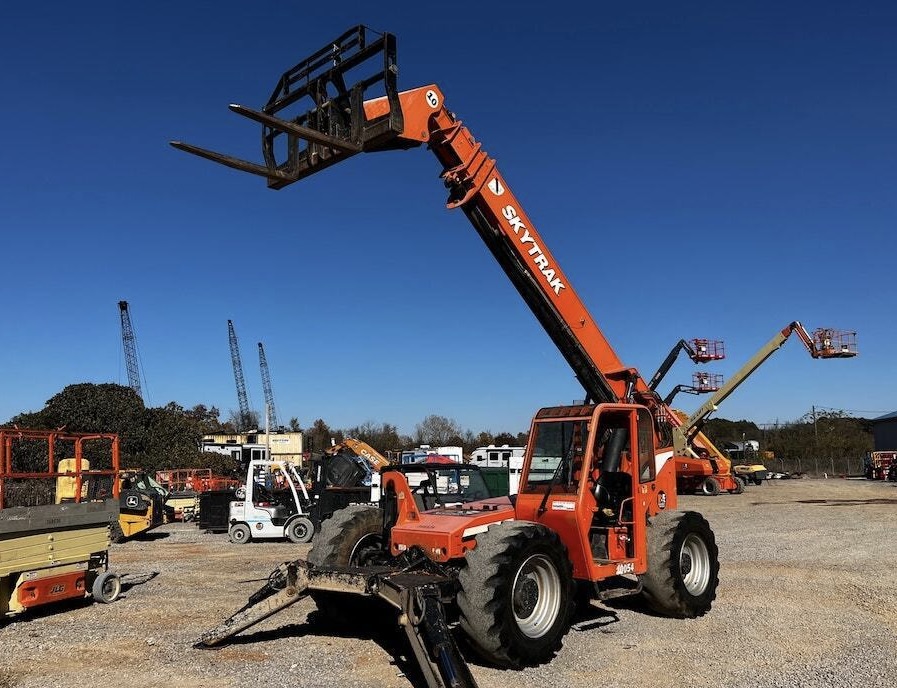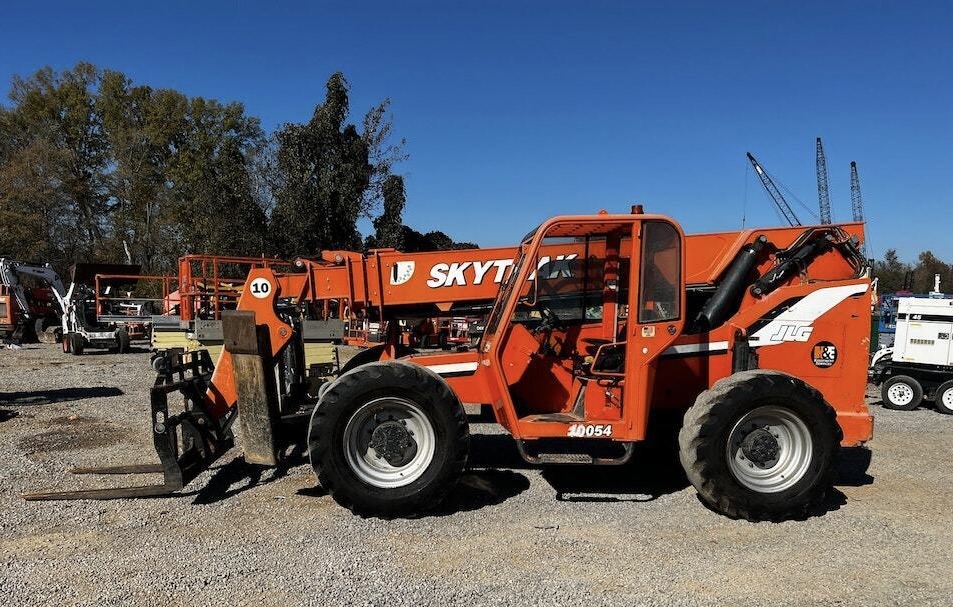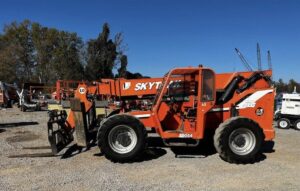 SkyTrak 10054 Telehandler:
Lifting Capacity: The 10054 model typically has a significant lifting capacity, often exceeding 10,000 lbs (around 4,536 kg). This makes it suitable for lifting and placing heavy loads at considerable heights.
Maximum Lift Height: This telehandler is designed to reach impressive heights. The maximum lift height is often in the range of 54 feet (16.46 meters). This makes it suitable for applications where materials need to be lifted to elevated positions.
Reach: Telehandlers are known for their telescoping booms, and the SkyTrak 10054 is no exception. It typically has a substantial horizontal reach, allowing for versatility in placing loads at different distances from the machine.
Hydraulic Systems: These telehandlers are equipped with advanced hydraulic systems to ensure smooth and precise control during lifting and lowering operations. The controls are designed to be user-friendly and efficient.
Stability and Safety Features: Telehandlers, including the SkyTrak 10054, are built with stability and safety in mind. Features such as stabilizers and outriggers contribute to the machine's stability, especially when lifting heavy loads at height.
All-Terrain Capability: Many telehandlers, including the SkyTrak 10054, are designed to operate on a variety of terrains. This makes them suitable for construction sites and other outdoor applications.
Operator Cab: The telehandler is typically equipped with a comfortable and spacious operator cab. The cab often includes ergonomic controls, visibility enhancements, and sometimes air conditioning for operator comfort.
Attachments: Telehandlers are versatile machines that can often be equipped with a range of attachments, such as forks, buckets, or material grabs, to suit various applications.
Related Videos
Introducing the 2023 Skytrak 10054 Telehandler on Sale Now
A Nearly-New JLG Da Vinci 1932 Now on Sale
2015 Skytrak 6036 Telehandler for Sale
Unlock New Heights in Construction with the GS 3232 Scissor Lift
Get Ahead with the SkyTrak 6036 Telehandler: For Sale Now
Genie GS-4047 Scissor Lift for Sale
2023 Genie GTH 5519 Telehandler for Sale
Get to Know the Genie GS-2632 Scissor Lift: For Sale Now
2001 Gradall 534D9 45 Telehandler for Sale