Reconditioned Genie GS-1930 Scissor Lift
The Genie GS-1930 is a reliable and compact scissor lift commonly used for indoor and light outdoor applications. With a maximum platform height of 19 feet and a narrow design, it is well-suited for working in confined spaces. This electric scissor lift offers efficient and safe access for maintenance and construction tasks, making it a popular choice for various industries.
Description
2023 Reconditioned Genie GS-1930 Scissor Lift for Sale
Reconditioned Genie GS-1930 Scissor Lift
2023 Reconditioned by Genie Factory Trained Techs.
2015 Core
Indianapolis, IN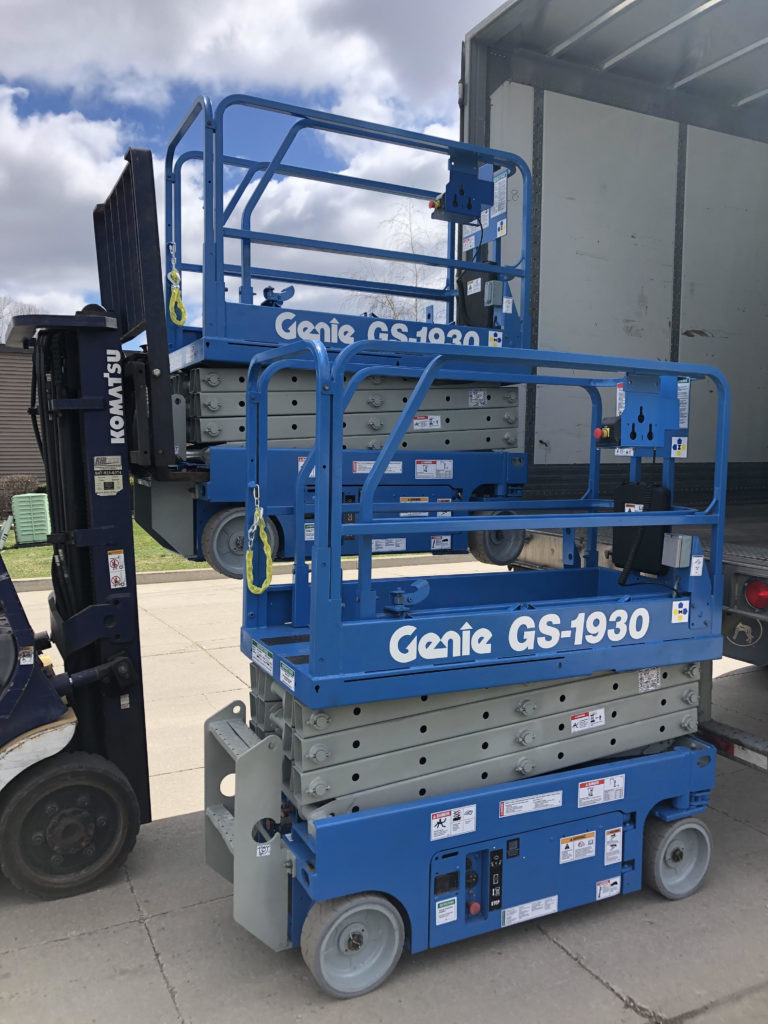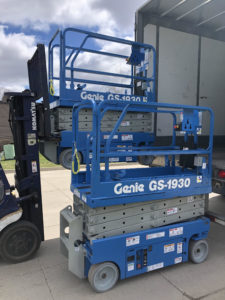 Genie 1930 Scissor Lift:
Platform Capacity: The Genie 1930 is designed to provide elevated working platforms. The platform typically has a capacity for a certain weight load, and in the case of the Genie 1930, this might be around 500 lbs (227 kg) or more.
Platform Dimensions: The platform dimensions vary, but they are generally designed to accommodate one or more workers and their tools or equipment comfortably.
Lift Height: The Genie 1930 scissor lift is capable of reaching moderate working heights. The lift height may be around 19 feet (5.79 meters) or more.
Power Source: Scissor lifts can be powered by various sources, including electric batteries. The Genie 1930 may be electrically powered, making it suitable for indoor use where emissions and noise need to be minimized.
Controls: The scissor lift is typically equipped with user-friendly controls, allowing operators to raise, lower, and maneuver the lift with ease. Some models may also have proportional controls for precise movements.
Compact Design: Scissor lifts like the Genie 1930 often have a compact design, making them suitable for maneuvering in tight spaces. This feature is especially useful in indoor environments or construction sites with limited space.
Safety Features: Scissor lifts are equipped with various safety features, including guardrails, emergency lowering mechanisms, and tilt sensors. These features are designed to enhance the safety of operators while working at height.
Non-Marking Tires: To prevent damage to indoor surfaces, scissor lifts like the Genie 1930 may have non-marking tires. This is particularly important when the lift is used on finished floors or sensitive surfaces.
Related Videos
Introducing the 2023 Skytrak 10054 Telehandler on Sale Now
A Nearly-New JLG Da Vinci 1932 Now on Sale
2015 Skytrak 6036 Telehandler for Sale
Unlock New Heights in Construction with the GS 3232 Scissor Lift
Get Ahead with the SkyTrak 6036 Telehandler: For Sale Now
Genie GS-4047 Scissor Lift for Sale
2023 Genie GTH 5519 Telehandler for Sale
Get to Know the Genie GS-2632 Scissor Lift: For Sale Now
2001 Gradall 534D9 45 Telehandler for Sale