2011 Skytrak 6036 Telehandler
The Skytrak 6036 Telehandler has a lifting capacity of 6,000 pounds and a maximum lift height of 36 feet. SkyTrak telehandlers are commonly used in construction and agriculture for lifting and reaching tasks.
Description
2011 Skytrak 6036 Telehandler for Sale
2011 Skytrak 6036 Telehandler for sale
6K / 36′ Reach
Open ROPS /2300 hours
$39,750 Desert Hot Springs, CA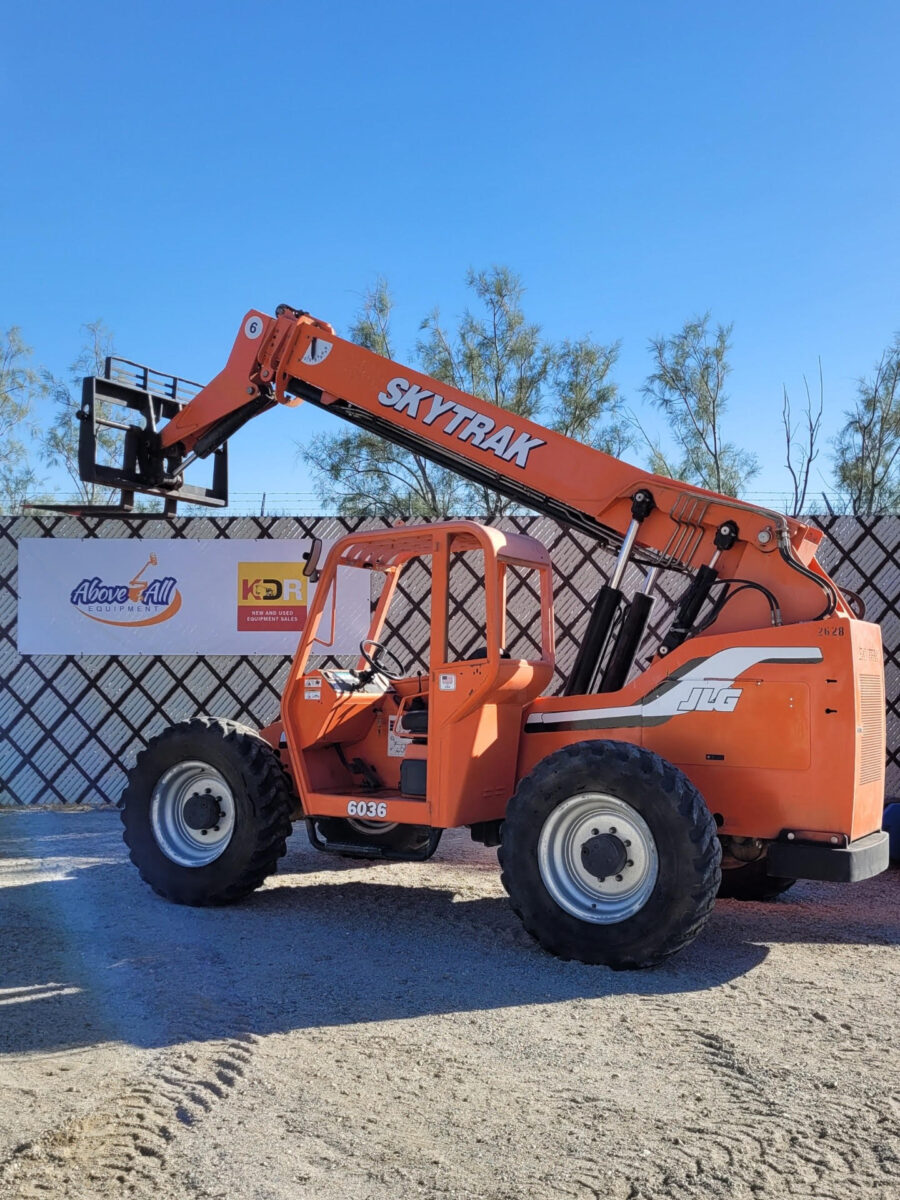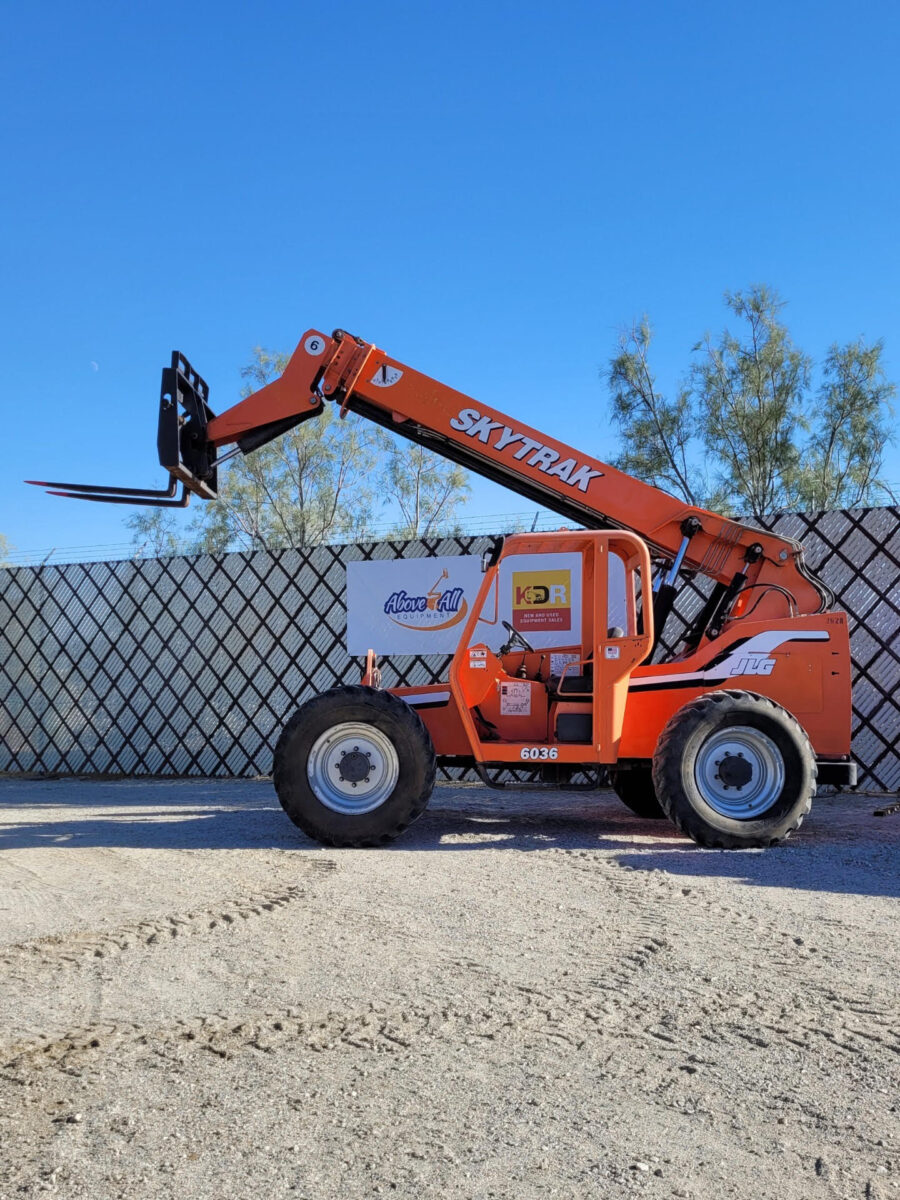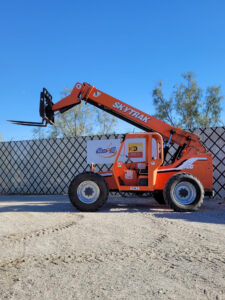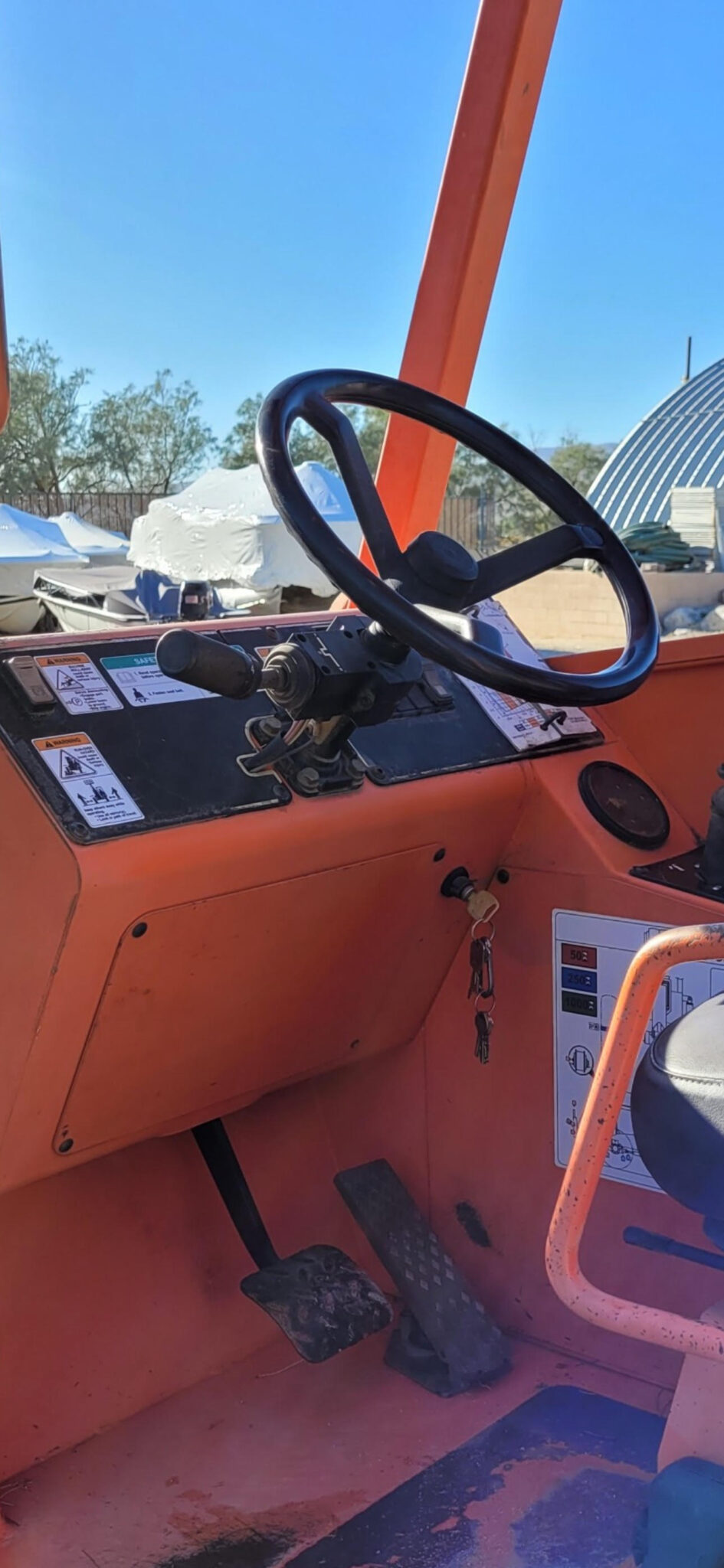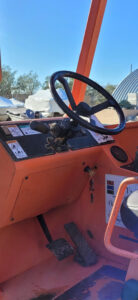 Introducing the 2006 Skytrak 6036 Telehandler
The 2006 Skytrak 6036 Telehandler is a rugged and versatile material handling solution that's now available for sale. This dependable telehandler comes equipped with a host of notable features, making it an ideal choice for a wide range of industries and applications.
Key Features of the 2006 Skytrak 6036 Telehandler:
Impressive Lifting Capacity: The Skytrak 6036 Telehandler boasts an impressive 6,000-pound lifting capacity, making it a powerhouse for handling heavy loads. This robust capacity ensures that you can efficiently transport a variety of materials and equipment, enhancing productivity on your job site.
Extended Reach: With a substantial 36-foot reach, this telehandler excels at accessing both high and distant areas. Its telescopic boom design allows for precise material placement, making it perfect for tasks that demand vertical and horizontal reach, such as construction, warehousing, and more.
Operator Safety: Safety is paramount, and this telehandler is equipped with an Open ROPS (Roll-Over Protective Structure) to ensure the operator's safety in the event of an accident. This safety feature provides peace of mind, especially in challenging and unpredictable work environments.
Proven Durability: With 4,400 hours of operation, this 2006 Skytrak 6036 Telehandler has proven its durability and reliability. It's a testament to its robust construction and quality components, making it well-suited for extended use and demanding work conditions.
Affordable Pricing: Priced at just $39,750, this telehandler offers exceptional value for your investment. It provides all the essential features and capabilities you need at a budget-friendly price, making it a cost-effective choice for businesses looking to enhance their material handling capabilities.
Convenient Location: Located in Desert Hot Springs, California, this telehandler is easily accessible for buyers in the region. Its proximity simplifies transportation logistics, allowing you to quickly integrate this machine into your operations.
In summary, the 2006 Skytrak 6036 Telehandler is a sturdy and versatile workhorse that excels in lifting, reaching, and ensuring operator safety. With its impressive lifting capacity, extended reach, and competitive pricing, it represents an excellent opportunity for businesses seeking a dependable telehandler. Don't miss the chance to add this reliable machine to your fleet – contact us today to learn more, schedule a viewing, or secure your purchase.
Related Videos
Introducing the 2023 Skytrak 10054 Telehandler on Sale Now
A Nearly-New JLG Da Vinci 1932 Now on Sale
2015 Skytrak 6036 Telehandler for Sale
Unlock New Heights in Construction with the GS 3232 Scissor Lift
Get Ahead with the SkyTrak 6036 Telehandler: For Sale Now
Genie GS-4047 Scissor Lift for Sale
2023 Genie GTH 5519 Telehandler for Sale
Get to Know the Genie GS-2632 Scissor Lift: For Sale Now
2001 Gradall 534D9 45 Telehandler for Sale