Are You Trying To Decide Between A Boom Lift Or Scissor Lift For Your Next Job?
Not sure which option is right for you? Let's break down the differences, and see what best suits your needs.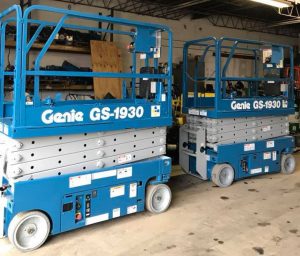 What is a Scissor Lift?
Scissor lifts are used to elevate workers in high areas and are commonly used in warehouse/industrial settings. These machines are made by JLG Genie and Skyjack. They have crisscrossing braces that resemble a "scissor".
Scissor Lifts are designed to go up and down in one general area. Scissor Lifts have larger extendable platforms that can hold multiple people and or materials.
Scissor Lift UPSIDE
Large Platform
Easy Maintenance
Relatively Inexpensive
Scissor Lift DOWNSIDE
Limited mobility
Limited lifting height
What Is A Boom Lift?
A boom lift, also referred to as a cherry picker or man lift, provides a lot of flexibility and great lifting height. It is a large hydraulic "arm" that is able to maneuver over and around objects. Boom Lifts come in "straight stick" or "articulating" footprints. Articulating boom lifts have arms that bend like a joint or knuckle. Stick booms have straight arms. Stick boom lifts usually have higher load capacity and less maneuverability.
Boom Lift UPSIDE
Easier Mobility
Higher Lifting Heights
Boom Lift DOWNSIDE
Smaller Platforms/Buckets
More Expensive
More Maintenance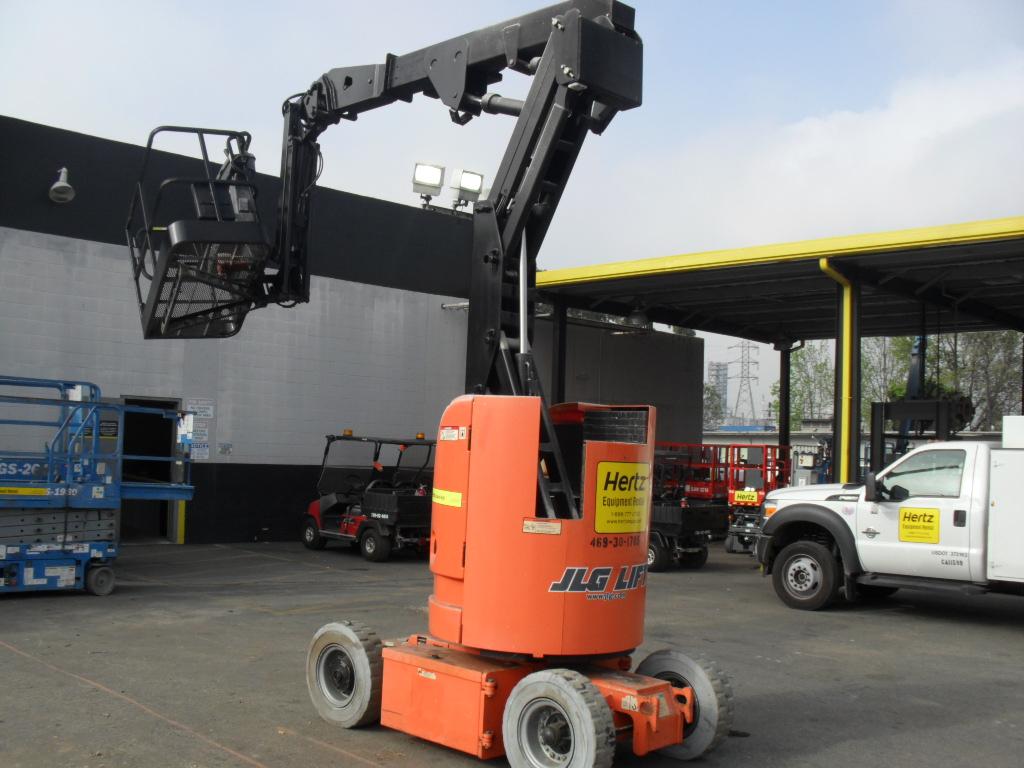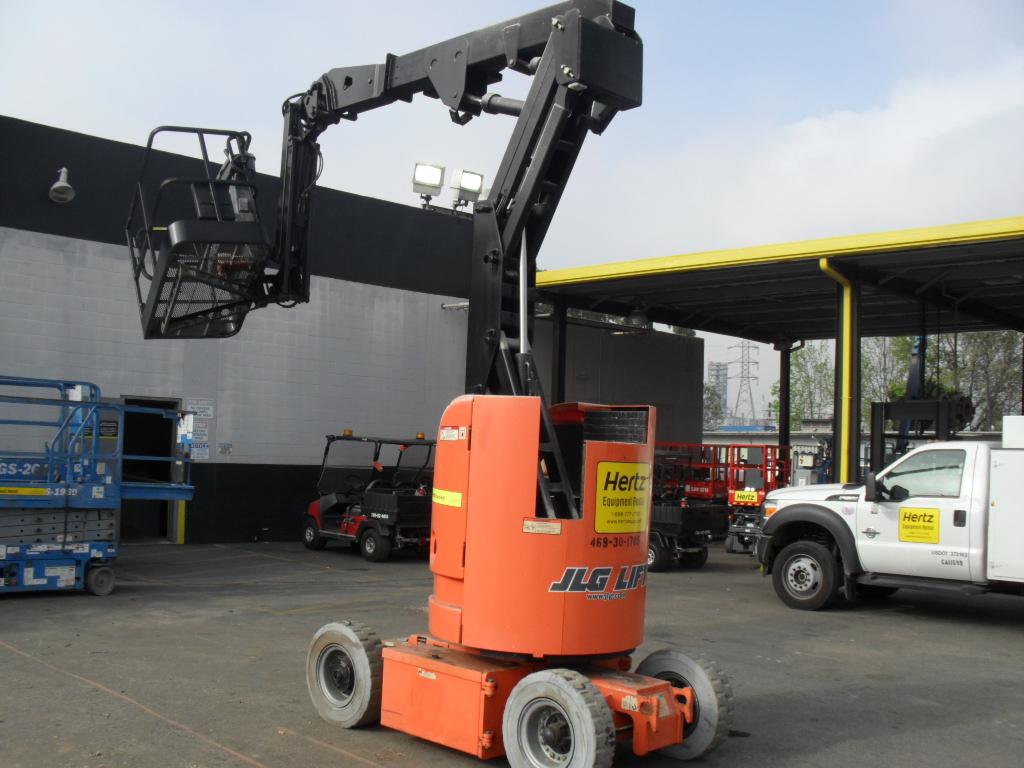 Learn More About Boom and Scissor Lifts Lifts at Above All Equipment
Want to know more about our boom and scissor lifts? Click Below: