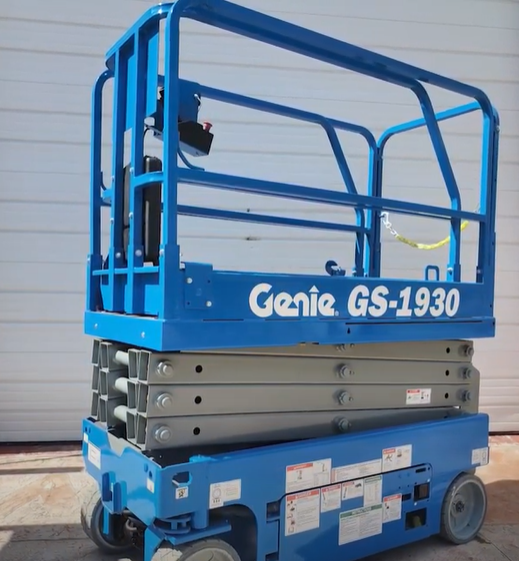 Genie GS 1930 Scissor Lift for Sale
Our Reconditioned Lifts Have Arrived
Above All Equipment Sales recently acquired a few reconditioned GS 1930 Scissor Lifts. The lifts are around five years old, ranging between two-thousand fifteen and two-thousand seventeen.
The lifts all have new batteries, new chargers, new wiring harnesses, new tires, new paint, new decals, and some other cosmetic knickknacks.
The current price for these lifts is $9,600, delivered to most locations in the United States.
Discover More Information On GS 1930 Scissor Lifts
Don't wait any longer. Get yourself, and your business one of these reliable and long-lasting GS 1930 Scissor lifts today.