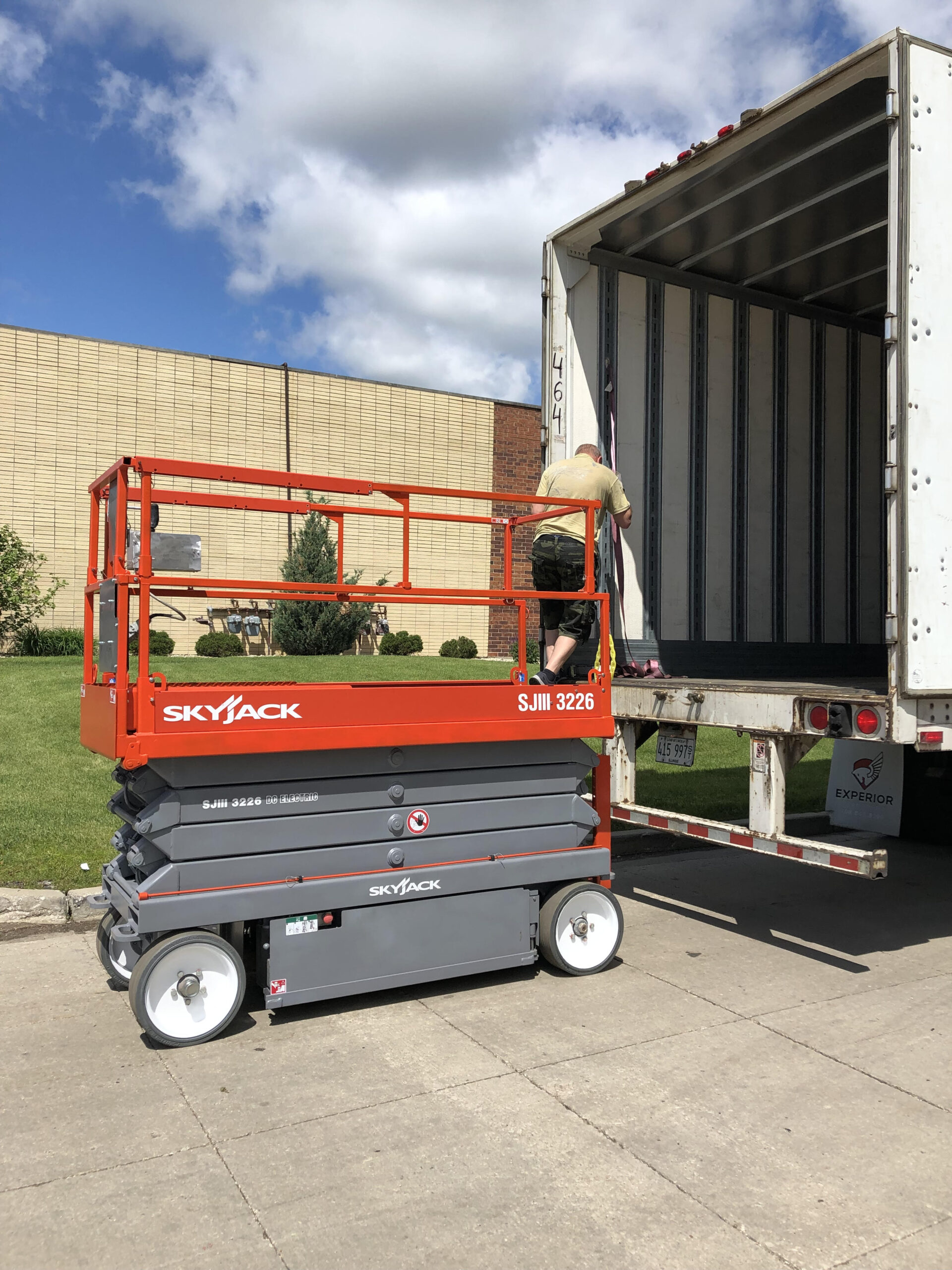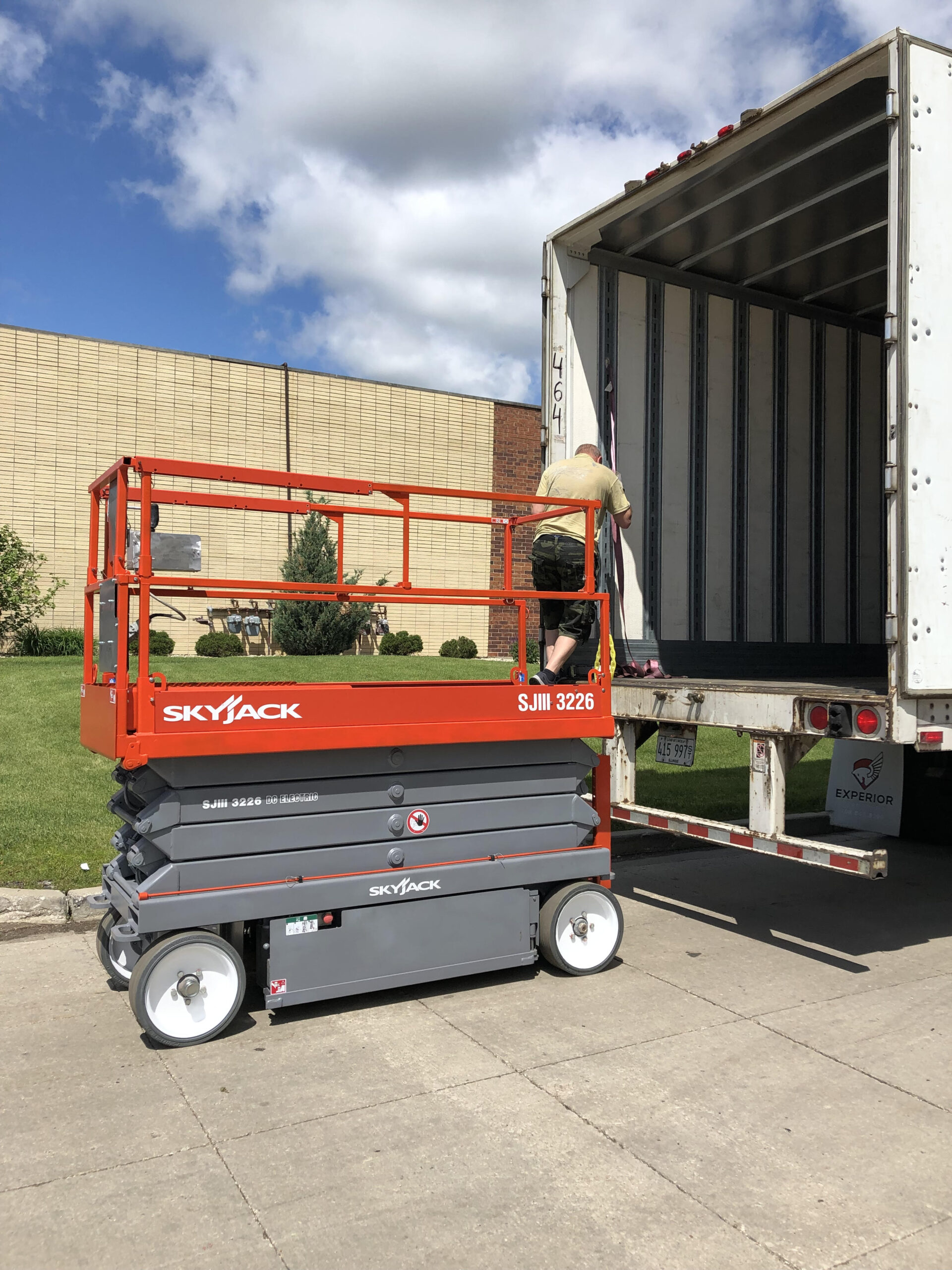 Reconditioned Skyjack SJIII3226
The Reconditioned Skyjack SJIII3226 Scissor Lift is a compact and versatile scissor lift designed for vertical access and elevation tasks. With a platform height of approximately 32 feet and a generous lifting capacity, it is suitable for a wide range of indoor and outdoor maintenance, construction, and installation applications. This scissor lift is known for its user-friendly controls, reliable performance, and easy maneuverability, making it a popular choice for various industries.
Description
2023 Reconditioned Skyjack SJIII3226 Scissor Lift for Sale
Reconditioned Skyjack SJIII3226 Scissor Lift
2023 Reconditioned by Skyjack Factory Trained Techs
2016 Core
Kansas City, MO
*Compact Design*:
The 2023 Reconditioned Skyjack SJIII3226 Scissor Lift features a compact and nimble design, making it suitable for tight spaces and areas with restricted access. Its
small footprint allows it to navigate through standard doorways and fit into elevators easily.
*Platform Capacity*:
This scissor lift has a generous platform capacity, typically around 500 to 700 pounds (227 to 318 kilograms), depending on the specific model and configuration. This allows for multiple workers and equipment to be accommodated on the platform simultaneously.
*Platform Size*:
The platform of the Skyjack SJIII3226 Scissor Lift is spacious, providing a comfortable working area. It typically measures around 32 inches (81 cm) in width and 92 inches (234 cm) in length, providing ample space for tools and equipment.
*Working Height*:
The working height, which is the maximum height to which the platform can be raised, is approximately 32 feet (9.8 meters). This makes it ideal for a range of tasks that require access to elevated areas.
*Drive and Steerability*:
The Skyjack SJIII3226 Scissor Lift is designed for ease of maneuverability. It is equipped with electric drive motors that allow for smooth and precise movement. The steering is typically proportional, which means that the operator can control the speed and direction with precision.
*Power Source*:
It is typically powered by electric batteries, making it suitable for indoor use. The electric power source is quiet and produces zero emissions, making it environmentally friendly.
*Safety Features*:
Skyjack scissor lifts, including the SJIII3226, are equipped with various safety features, such as pothole protection, tilt alarms, and descent alarms to ensure the safety of operators and workers on the platform. They also come with safety railings and non-slip platform surfaces.
*Easy Maintenance*:
These scissor lifts are designed for easy maintenance and serviceability, with components accessible for inspection and repair.
*Reliability*:
Skyjack is known for producing reliable and durable equipment, and the SJIII3226 is no exception. It's built to withstand the rigors of daily use and to deliver consistent performance.
*Versatility*:
The SJIII3226 is versatile and can be used in a variety of industries and applications, such as construction, facility maintenance, retail, and warehousing.
In summary, the Skyjack SJIII3226 scissor lift is a compact, electric-powered, and versatile lifting platform designed for reaching elevated work areas safely and efficiently. Its reliability, safety features, and ease of use make it a popular choice for a wide range of industries and tasks.
Related Videos
Introducing the 2023 Skytrak 10054 Telehandler on Sale Now
A Nearly-New JLG Da Vinci 1932 Now on Sale
2015 Skytrak 6036 Telehandler for Sale
Unlock New Heights in Construction with the GS 3232 Scissor Lift
Get Ahead with the SkyTrak 6036 Telehandler: For Sale Now
Genie GS-4047 Scissor Lift for Sale
2023 Genie GTH 5519 Telehandler for Sale
Get to Know the Genie GS-2632 Scissor Lift: For Sale Now
2001 Gradall 534D9 45 Telehandler for Sale