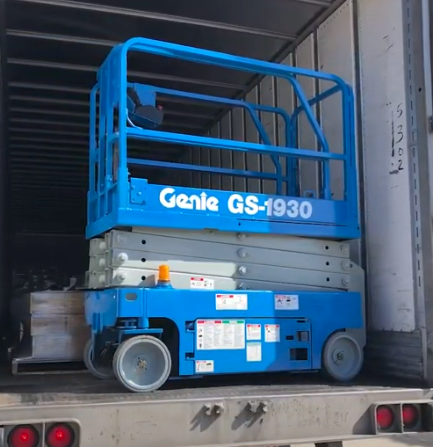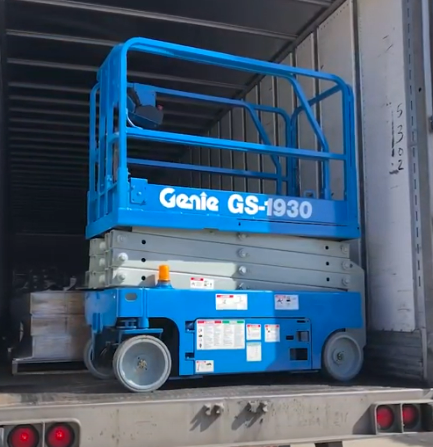 Genie GS-1930 Scissor Lift for Sale
Have you seen we recently acquired Genie GS-1930s? Read below for exciting new details!
Genie GS-1930 Specs And Details
We have recently acquired a couple of Genie GS-1930s, and they are both in stock and available for purchase.
The scissor lifts are 19 feet long and 25 feet tall. When standing on them, they are 30 inches wide, so they fit through conventional doorways easily.
Since these Genies are reconditioned, they come with new batteries, chargers, fresh tires, and annual inspection paint decals.
These Reconditioned Units can be delivered for $9850   Brand New units are currently in stock at $13900 plus delivery.
Browse Our Website For More Details!