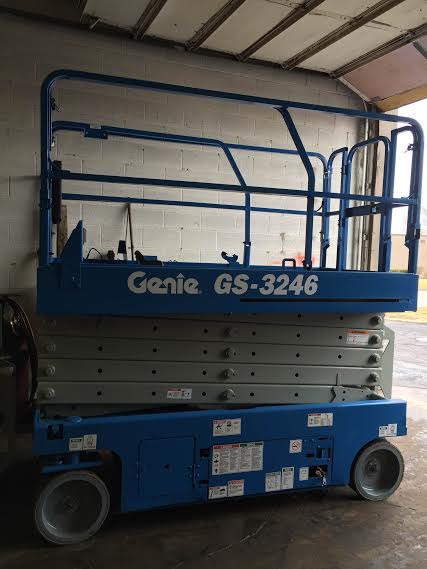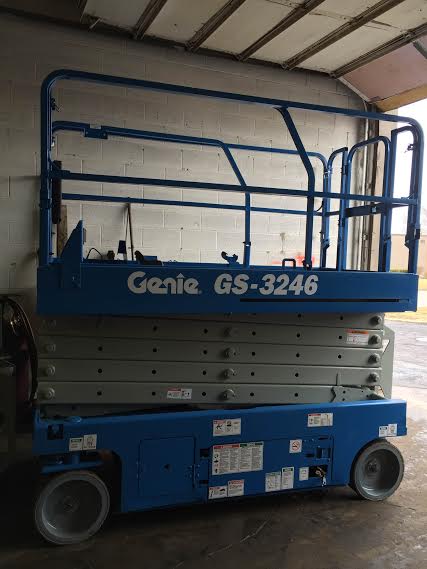 Genie GS3246 For Sale
The Genie 3246 is a well-sought-after scissor lift among construction companies. This is primarily because it has a more compact design, and the zero inside turning radius makes it an ideal option for indoor and outdoor construction.
These lifts are somewhat hard to come by. Luckily, some equipment sale companies like Above All Equipment have them in stock.
Affordable, Reconditioned, Work Perfect!
These lifts are reconditioned, and all of the equipment within them, such as the batteries and the tires, have been replaced so that they are in perfect condition.
As the model's name suggests, the Genie 3246 may be thirty-two feet high, but it can reach a height of thirty-eight feet when it comes to its working height.
In addition to that, the platform of this Genie scissor lift, in particular, is considered to be wider than usual, with a width of around forty-six inches. Due to this, they are not able to fit into conventional openings and doorways.
However, they are still viable for indoor construction because, with their width, they can fit into double doors.
Wrap-up
Due to these reasons and many others, such as the specifications and performance capabilities of this scissor lift, they are considered to be one of the more favorable options in the market and hence, are not available everywhere.