We've taken several proactive measures to address the challenges that COVID-19 brings and avoid any disruption to our services. We are working hard to protect the health of all our team members, stepping up health and safety efforts through our office; and more importantly, our suppliers and vendors are doing the same. You can still reach us via phone or email. At this time supply of reconditioned scissor lifts has not changed. However, contractor-owned telehandlers are in limited supply due
 to travel restrictions.
Above All Equipment Aerial Lift Sales
At Above All Equipment we take pride in offering a full range of aerial lifts and used machinery for sale including scissor lifts from Genie and Skyjack. Our goal is to save you time and money! Above All Equipment sells new, used, and reconditioned scissor lifts, boom lifts, and telehandlers by: Genie, JLG, JCB, Skyjack, Terex, and others. Above All Equipment serves the entire US along with most parts of Canada and Mexico. We can assist you with Nationwide delivery to your warehouse or job site. Please call us for a quote on your next scissor lift, boom lift or telehandler.
Above All Equipment has several holding yards, and we work with most manufacturing trade-in-yards. We also consign privately owned construction equipment, our goal is to find you the right machine for your budget! Some manufactures Above All Equipment work with include Bobcat, Case, Caterpillar, Genie, JCB, JLG, John Deere, Komatsu, Terex, Skyjack, Skytrak, and many others. No matter what you need Above All Equipment will find you the right machine for your application!
If you have a good used machine to sell we would love to speak with you! We are always buying your good running used construction equipment. We buy and sell: boom lifts, excavators, mini-excavators, man-lifts, reach forklifts, scissor lifts, skid-steers, and more! Please feel free to call or email us, or simply send us an inquiry through our contact page.
New & Used Scissor Lifts for Sale
Scissor Lifts come in handy for HVAC, electricians, painters, fire sprinkler repair, and dozens of other applications. Electric scissor lifts typically range in platform heights from 15′-32′. These machines typically run on a 24V system with an onboard charger. 6 golf cart-style batteries. Extremely handy, versatile machines, yet easy to maintain. Popular manufactures include Genie, JLG, Skyjack.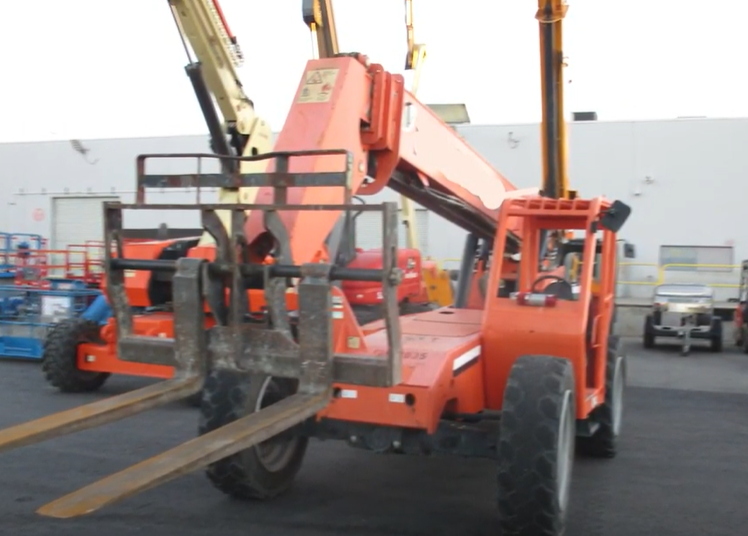 You might have heard about our 2013 model, but we are happy to announce a second 6042: a 2014 model SkyTrak. 2014 SkyTrak 6042 Specs And Details As with the 2013 models, this newer 6042 also comes with a 6,000-pound lifting capability for getting larger jobs done. This SkyTrak model also comes with a more…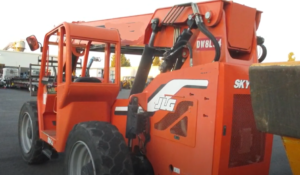 Above All Equipment recently acquired a 2013 SkyTrak 6042. Read more below for details and specifications! Skytrak 6042 Specs And Details This fantastic new machine came in with little to no hours of usage, around 2,300 to be exact. The SkyTrak also comes with foam-filled tires, essential for busy worksites where debris runs rampant. The…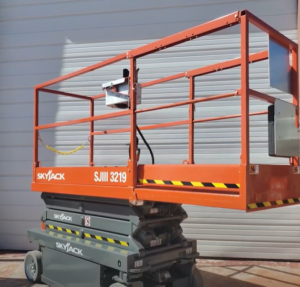 More Products For Our Customers Above All Equipment Sales is happy to announce that we now carry several reconditioned Skyjack 3219 lifts. The lifts are seven years old, dating around two-thousand fifteen. The lifts all come with new batteries, new chargers, a new wiring harness, new tires, and some more decorative details renewed. The price…
I dealt with Keith at Above All Equipment and I was very pleased with how easy it was to purchase two scissor lift. His communication skills are excellent and I would gladly deal with him again.
-Derek B.
Bought 2 Skyjack lifts from Above All Equipment. The lifts arrived 5 days before promised, and our guys love them. We had been renting Upright 20 footers. Our guys like the Skyjacks MUCH BETTER. Keith also sent a box of T-shirts for my guys, I thought that was very cool too.
-Jerry A.
I purchased a lift for my gymnasium from these guys in August. They really took good care of us from start to finish. The rep sold us a great scissor lift and even installed new batteries before it got here. He accompanied the truck driver and showed our staff how to operate the machine.
-Patrick B.
I ordered a reconditioned scissor's lift from Keith (Above All Equipment). He was very helpful and the whole process was easy. The unit came freshly painted and clean.
-Gary J.
Above All Equipment purchased our Caterpillar telehandler and we ended up buying a used 8,000lb machine from them about 3 weeks later. Awesome company to work with! Very easy to work with both selling and as a buyer later that month. Couldn't be happier with how everything worked out.
-Matt M.